AbeCedarium
An Exhibit of Alphabet Books
---
Thank you for your wishing to purchase a copy of the catalog to the Guild of Book Workers current exhibit, AbeCedarium which features book works celebrating the alphabet.
We are pleased to offer the catalog at the price of $20.00 + $3.00 s/h for the first 4 copies and $4.00 for orders of 5 or more. Overseas shipping charges will be pro-rated. Institutions may request open account billing.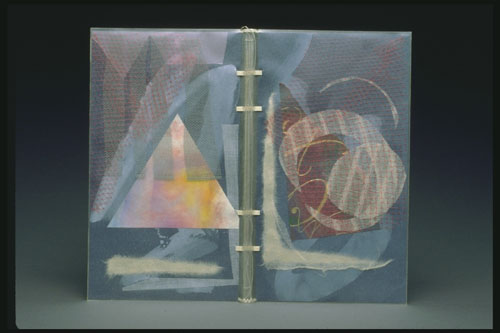 Orders will be processed by Karen Crisalli and you will not be billed until the catalog has been shipped. The charge will originate from the Bookbinder's Warehouse. If you do not wish to use this form, please leave that information blank and request a return call. AOL users and those using older Mosaic browsers may not be able to use this form. Those individuals should use this "mailto: link" to send an email orders.
---
THANK YOU FOR YOUR ORDER.
BACK TO THE EXHIBIT | BACK TO THE GBW HOME PAGE
---
Any questions concerning this form should be sent to Eric Alstrom, Webmaster, The Guild of Book Workers, at eric.c.alstrom@dartmouth.edu