The Standards of Excellence Seminar took place in Las Vegas this year, from October 9-11. It was my first time attending, and as a second year student at the North Bennet Street School, it was an invaluable opportunity to network and absorb inspiration to take back with me to my last year of school.
I arrived to the Excalibur hotel, where the conference was held, on Thursday afternoon. The vendor room was open when I arrived, so after registering I headed over to check out the many treasures that were for sale. In addition to the leather vendors (Hewit, Harmatan, Pergamena, and Steve Siegel), there were tools and papers for sale from vendors such as Talas, the Japanese Paper Place, and Jim Croft, among many others. The American Academy of Bookbinding and the North Bennet Street School were also represented. I took a quick stock of the items I was most excited about and made a mental note of what to buy the next day.
On Thursday evening, a reception was held at University of Las Vegas. It was a great opportunity to see some old friends and meet new ones. I'm constantly amazed by how well connected the bookbinding community is, and how much everyone seems to enjoy reconnecting. As far as professional conferences go, Standards must be among one of the friendliest.
My Friday morning began with a real shopping trip to the vendor room. Armed with my mental list from the day before, I hit up various vendors and purchased many wonderful bookbinding materials including leather, a miniature book in sheets from Rebecca Press, and some small tools. I tried hard to remember that both my pocketbook and luggage were limited, but with so many wonderful papers and the ability to see skins of leather in person, it was difficult to hold back.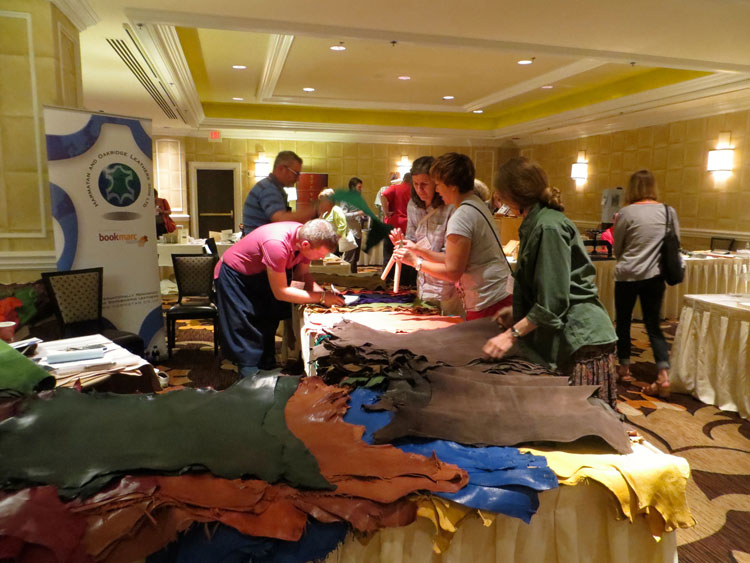 The first session of the day was led by Emily Martin, proprietor of Naughty Dog Press and teacher at the University of Iowa Center for the Book. She demonstrated how to construct a carousel book using an abbreviated version of her artist book The Tragedy of Romeo and Juliet as a model. I was particularly interested in this demo, as I have wanted to make a carousel book for a long time. Emily's demonstration was very clear, and even included instruction on how to use the ink transfer mono-printing technique that she used to create the images in Romeo and Juliet. As a former printmaker, this was particularly interesting! For those who were unable to attend the conference but are interested in more in-depth overviews of the four sessions, keep an eye out for the next Guild newsletter. Write-ups of each of the sessions will be included!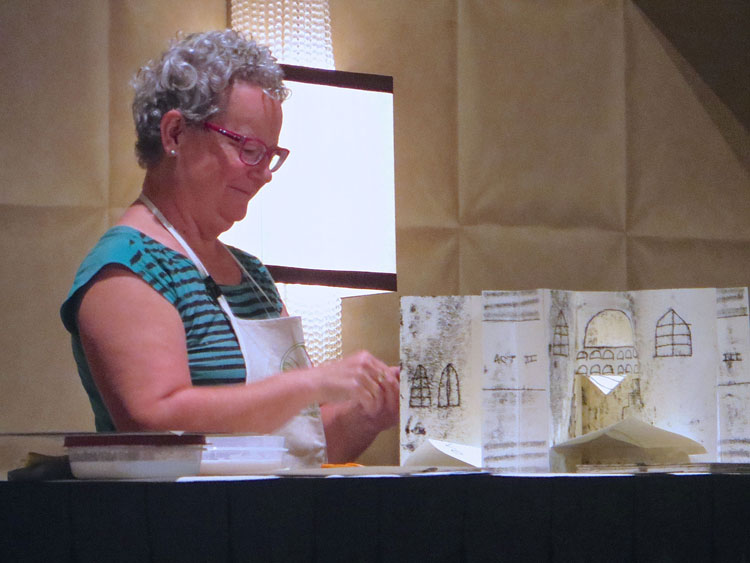 After a mid-day snack of cookies and tea and some light bookish conversation, the day continued with Peter Geraty's demonstration of the parchment over boards binding. Peter is the owner of Praxis Bindery in Westhampton, MA and has had a long career working for various binders and conservation labs in MA. An impressive undertaking for the allotted 90 minutes, Peter masterfully demonstrated how to work with a material that usually makes many bookbinders' palms sweat.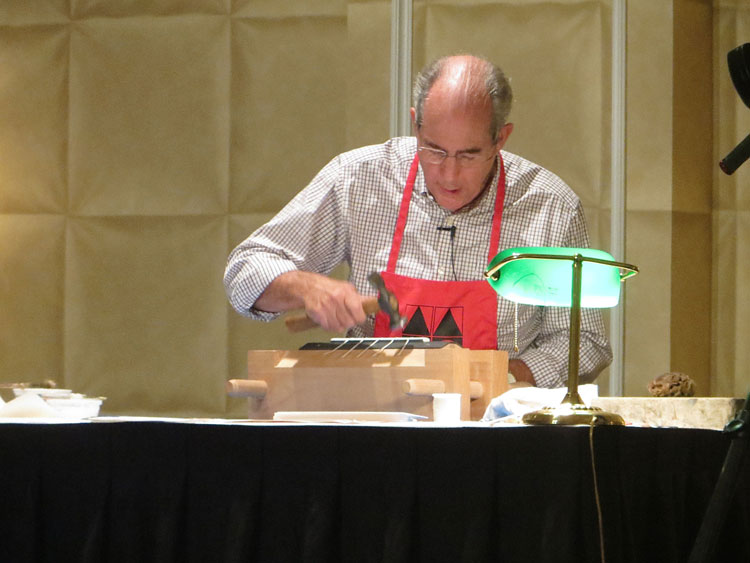 While he wasn't able to finish the binding for us, he was determined that the audience leave with a solid understanding of the structure, working untiringly past the 5:00 end time in order to take the book through the most crucial stages. The finished books he had on display were stunning, and I left the demonstration with lofty goal of using the parchment under my bench to attempt my own model.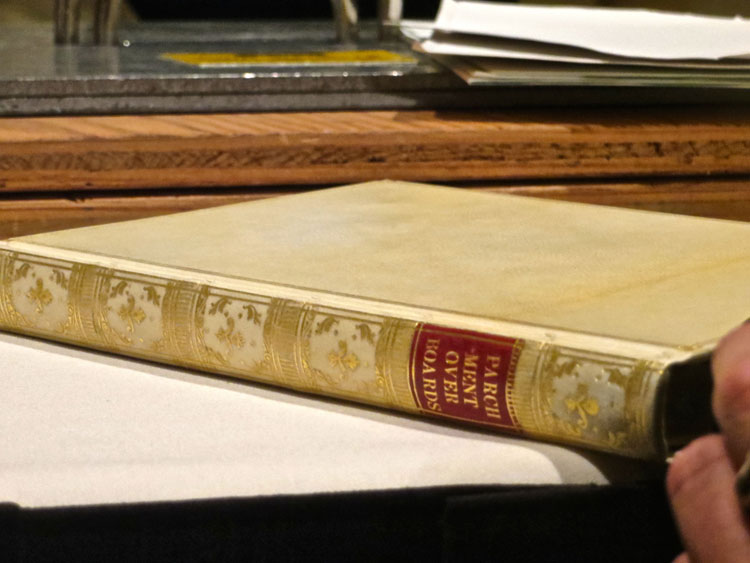 Following the final session was a meet and greet, where attendees were encouraged to bring examples of their work. There was a huge range of books on show, from miniatures to fine bindings to big fat gothic and Coptic bindings.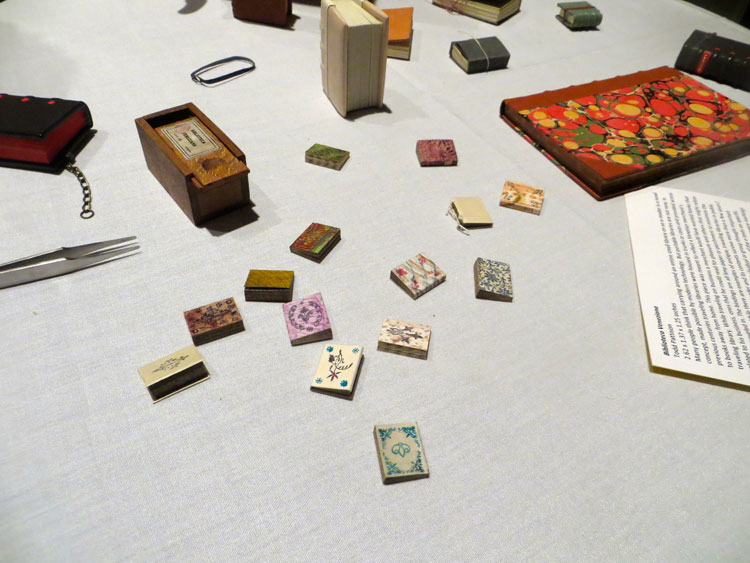 My second night in Vegas consisted of what seemed like a ten-mile walk down the strip to the Bellagio (someone said during the trip that there is probably a circle of Hell where you are forced to do nothing but walk the Vegas strip forever), where we were greeted by one of the most ornate lobbies I've ever seen, complete with Chihuly sculptures and talking trees. The famous water fountain show was beautiful, but completely out-done by the fire show we saw the next night at the Mirage. I will spare you all the finer details of the rest of my walk down the strip. In short: lights, dance tunes, and scantily clad ladies wherever we turned. It was a truly strange and entertaining place for the Guild of Book Workers' conference to be held.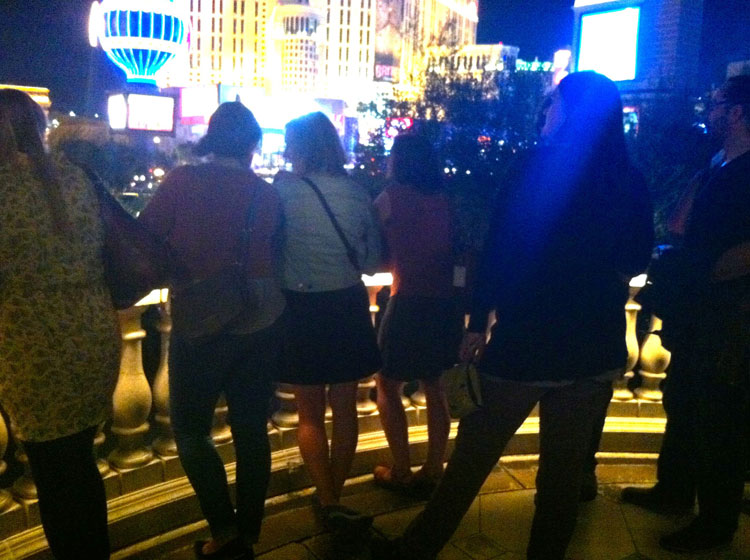 Saturday morning's session was given by Jana D'ambrogio, the Thomas F. Peterson Conservator for the Massachusetts Institute of Technology Libraries. Jana presented on historical letterlocking, a passion project of hers that has taken her as far as the Vatican to study how human kind has tried to keep their correspondence secret throughout history. She showed us many different anti-tampering devices including wax balls and paper daggers, and provided her own letters for us to both unlock and lock. Her fondness for the subject was infectious and I am looking forward to educating my faraway friends with my next correspondence!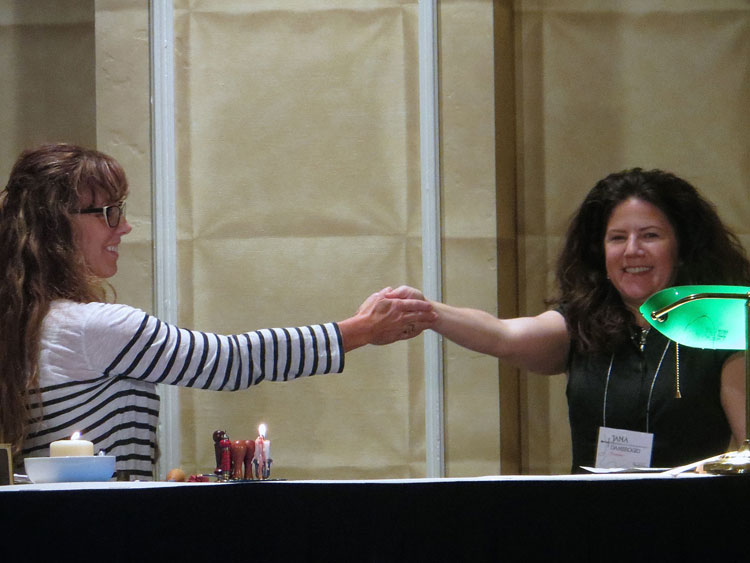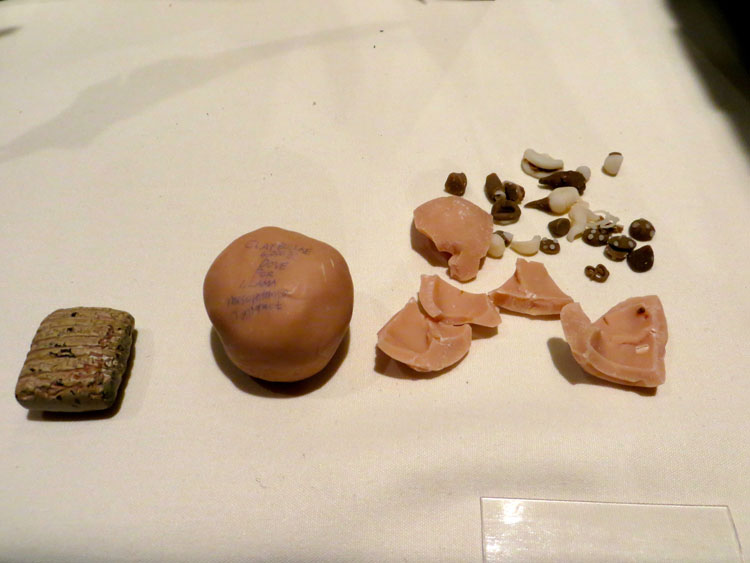 Our final session was on the medieval girdle book structure, given by Renate Mesmer, Head of Conservation at the Folger Shakespeare Library. An entertaining end to the day, we were treated to an opening trombone fanfare from Jim Croft, who was decked out in medieval-style garb. Renate and her assistant were also dressed appropriately for the subject matter.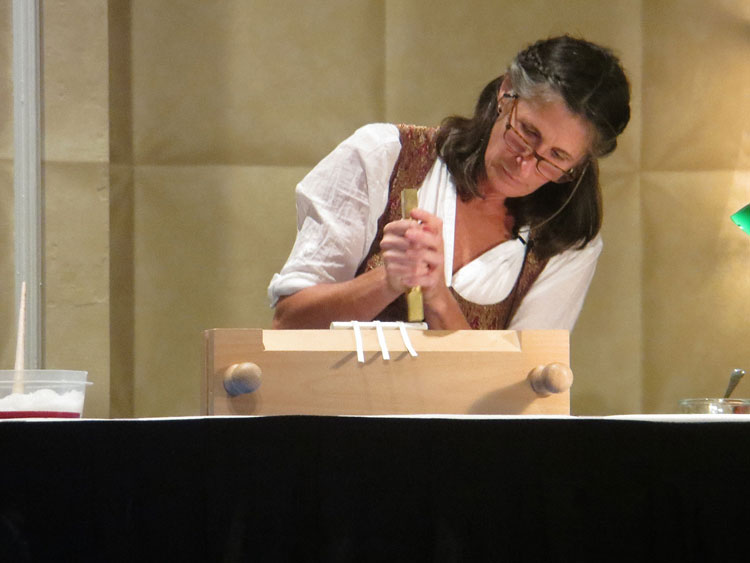 The session began with a brief history of the structure and then Renate took us through the making of the book, with side notes on materials and working methods from Jim Croft throughout. I purchased a goat split from Pergamena and look forward to working on my own girdle book model back in Boston.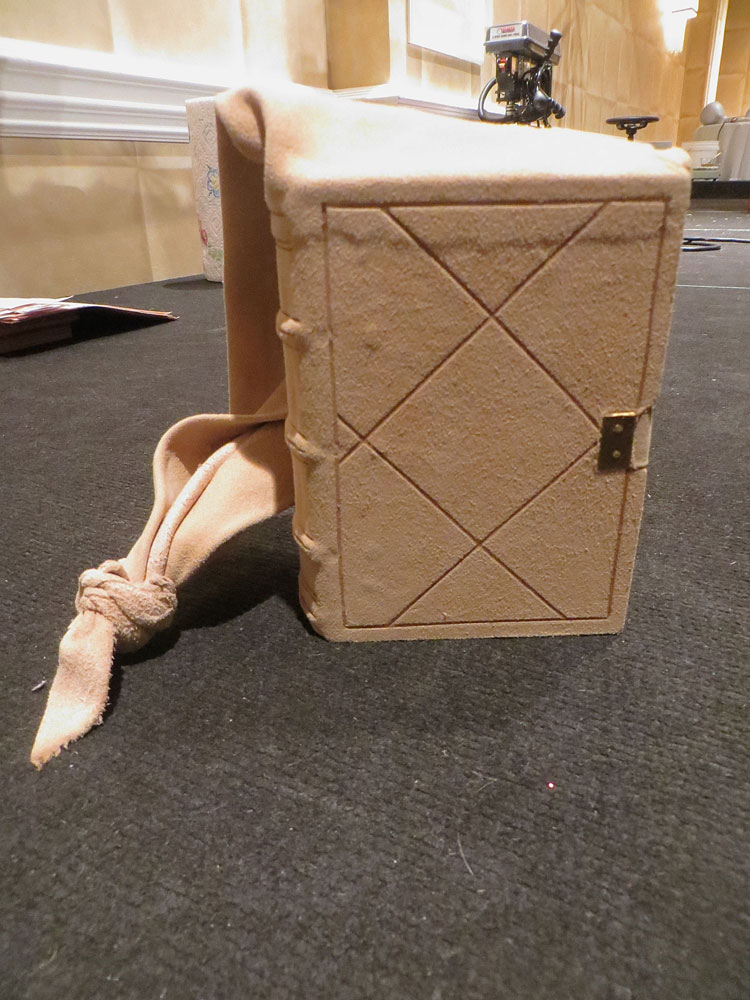 After a power nap Saturday afternoon (Vegas's non-stop energy really took it's toll on me!), I made my way back to the conference rooms for the closing banquet. Everyone was dressed to the nines in some sort of creative medieval-inspired costume. Chela Metzger's hand crafted shield was a highlight, as were the knit crowns that Colin Urbina brought for the North Bennet Street School gang to wear (lovingly knitted by Caitlyn Thompson). The banquet was certainly a high point of the trip for me. It was a joy to see the American Academy of Bookbinding graduates honored, as well as the Sam Ellenport and Julia Miller for their dedication to the craft of bookbinding. The bookbinding world is full of smart, creative and hard-working people, and many of them were together in one room that night. After dinner and awards, the live auction began. As a scholarship recipient, I was required to act as one of the "Vanas," trying my hardest to make each auction item look as tantalizing as possible. The job was not too difficult, because there were some amazing things up for bid including one of Renate's girdle books, the abbreviated Romeo and Juliet carousel book from Emily Martin, and a book that opens up into a rechargeable LED lamp. It seems as though we did well with our Vana task, because the Guild raised a great amount of money for the Standards scholarship fund.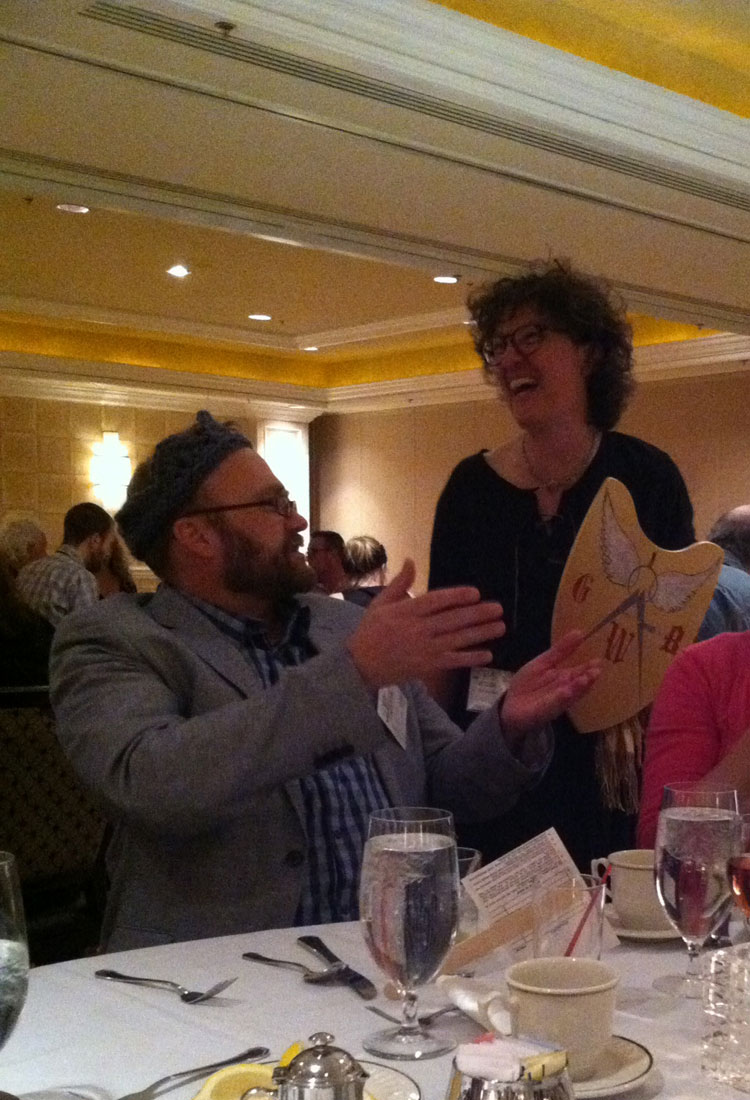 All-in-all, my trip to Vegas for Standards was well worth it. I was able to re-connect with former colleagues and teachers, make many new connections, and left with inspiration and goals for the remainder of my time at the North Bennet Street School. I am thankful that I was able to attend during my last year as a student, and plan on returning to many more conferences in future years.