by Monica Holtsclaw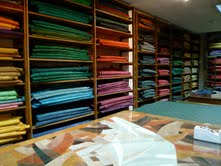 Last year my husband and I had the amazing opportunity to spend a few months living just outside of Paris, France. We took in many incredible sights, and one of the most beautiful to my bookbinding eyes was our walk through Relma, the bookbinding shop pictured in these photos.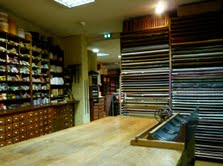 As someone who doesn't live near the few stores in our country that are stocked with a wide variety of supplies and materials, it was a special treat to walk into the shop and be surrounded by all of this splendor.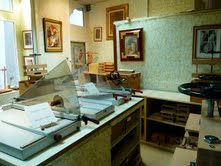 In the first GBW blog post, Andrew Huot said that the blog is "for everyone interested in thinking about and making books." Looking at the great variety in Relma certainly set my mind churning, I hope these photos do the same for you.